Protect and Strengthen Your Brand With Hi-Tech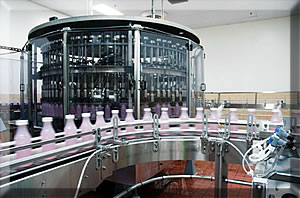 Hi-Tech Nutraceuticals, LLC (" Hi-Tech Nutraceuticals") has impressive capabilities to private label your company's products. On an annual basis, Hi-Tech Nutraceuticals can manufacture 35 billion tablets and 6 billion capsules. Hi-Tech Nutraceuticals can also package 250 million bottles, 250 million blister packs, and 150 million pacquettes. We also maintain millions of dollars worth of inventory of more than 500 different raw materials, ensuring quick "turn times" for our customers. Our quality control is rigorous. Incoming raw materials are subject to as many as 20 tests for purity and potency. Satisfaction is guaranteed by our "In Process Quality Control," which ensures compliance with product specification throughout each stage of manufacturing. This means dealing with us enables you to feel more confident that you are buying only the highest quality products available.
Recognized Leader
Since 1979, Hi-Tech Nutraceuticals has been a recognized leader in providing formulation development, contract manufacturing and packaging services to the nutritional supplement industry. We offer a broad range of capabilities including product development, analytical services, solid and liquid oral dose manufacturing, packaging/label design and regulatory services.
State-of-the-art Solid dose and Powder Facility
Our 130,000 sq. ft. modern facilities are Located in central Pennsylvania, nestled in the scenic Big Valley 30 miles east of State College and 60 miles northwest of Harrisburg, we are a full-service contract manufacturer that has enjoyed continuous growth over the past 26 years in the nutrition and pharmaceutical industry. Our 130,000 sq. ft. State-of-the art FDA registered facility follows strict Good Manufacturing Practices (cGMP). Hi-Tech Nutraceuticals also has a 7,000 sq. ft. science center which includes new state-of-the-art formulation development and QC laboratories along with a pilot scale manufacturing operation.
Manufacturing/Production
Our facility is equipped with over 25 online, production machines capable of turning out large volumes of capsules, tablets, powders and liquids. All services are performed in-house, so there is little to no delay in getting orders through production, which amounts to a significant savings to the customer without compromising quality or time.
Our services include:
Tableting

Encapsulating

Coating

Pouching

Blister Packaging

Liquids

Softgels

Powders

Bottling

Label Design

Flexographic & Offset Printing

Hi-Tech Nutraceuticals specializes in Nutritional Supplement Manufacturing, Dietary Supplement
Manufacturing, Private Label Nutritional Supplements, and Private Label Dietary Supplements.
Copyright © 2023 Hi-Tech Nutraceuticals, Inc.
Atlanta Web Design by Griffin Web Design
.