Liquids
Hi-Tech Nutraceuticals is a Manufacturer and Co packer of Nutritional and Dietary Supplements. We also manufacture Energy, Vitamin Shots, Protein Shakes and 100% Fruit Juices, Teas, Vitamin Waters. Our State-of-the-Art facility is designed to manufacture a better tasting and longer lasting product. Our technology allows the processing and packaging of liquid foods to be safe, fresh and flavorful all without the use of preservatives.
Welcome to Hi-Tech Nutraceuticals Liquid Contract Manufacturing!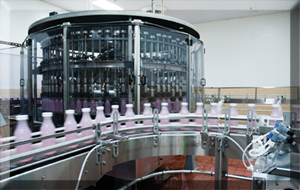 Here at Hi-Tech Nutraceuticals we take pride at being the best and most experienced liquid manufacturer in the East. From our equipment engineers to our food scientists, this is our passion. Hi-Tech's goal is to service companies both large and small with the best value, liquid manufacturing solution available. We know what you need and know how to get it done right. With our State-Of-The-Art facility and highly competent professionals, we are quickly becoming recognized as the benchmark of integrity and quality in the health and wellness industry for manufacturing.
We are a Pennsylvania based, midsized, co-packer and bottler of liquid nutraceuticals, juices, teas, dietary supplements, isotonic drinks, and RTD beverages.
If you're looking for regional production capacity to save on transportation costs, expanding a new product line, or looking to move existing production to a facility with quality and reliability, we are everything you are looking for.
Beverage Manufacturing and Bottling
Hi-Tech Nutraceuticals specializes in the highest quality beverage manufacturing available. We have experienced professionals who know how to get any job done right. Whether your beverage is Kosher, 100% Organic, preservative free, or needs to be Canadian certified, we can help you. We've filled "Super Fruit" juices, liquid vitamins, teas, dietary supplements, isotonic drinks, RTD beverages, and much more.
Our process includes a high temperature short time continuous pasteurization hot fill. We operate two, food grade, liquid filling lines accommodating both large and small runs. Manufacturing is only part of making a great product.
Choosing The Right Contract Manufacturer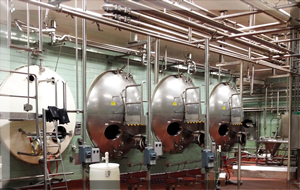 When deciding on where to manufacture your product, there are a number of important factors to keep in mind. There are many different beverage types and each type can require a different manufacturing process. Each contract manufacturer will have specialized equipment for certain kinds of beverages and packaging. The first thing to do is find a manufacturer that has mixing capabilities, heat processing, filling, closure types, packaging options, and equipment that match your specific needs. Our packaging capabilities are the most diverse in the industry. You will also want to verify the contract manufacturer has high quality control standards and reliability.
Full Turnkey Solution
We have a full team dedicated to planning, ordering in raw materials, and making the process run smoothly. Relationships have been established with quality raw ingredient vendors, packaging suppliers, and label companies. We can help you acquire all the necessary components for your finished product. We are also able to fully complete the project with a variety of label and pack-out solutions including:
Shrink sleeves

Pressure sensitive labels

Induction Seal

Tamper evident seals

Pulp trays

Bundled Unit Trays

Corrugate Boxes

And much more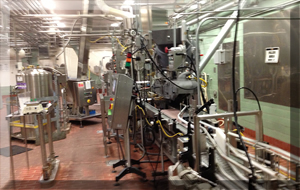 ENERGY SHOTS
If you are searching for a company that can help you privately label your own line of flavor-packed energy shots, or liquid condition-specific formulas, look no further than Hi-Tech Nutraceuticals. As the industry's leading energy shot manufacturer for nearly a decade, we have the knowledge, experience and resources necessary to create a winning product for you! We have high speed shot lines that will produce 400 shots per minute or 500,000 shots per day per line!
If you have a new idea for an energy shot, or would like to replicate the taste and functionality of a product already on the market, turn to Hi-Tech Nutraceuticals for expert development, bottling, and co-packing services. Energy shots have long been popular with young, upwardly mobile professionals who work long hours during the day but don't want to sacrifice their social lives during the evening hours. While the market may seem saturated, one should never underestimate the power of novelty to transform a little-known product into the next big thing.
With our turnkey co-packing expertise, we can help you at any stage of developing your energy shot. This can include:
Formula development

Ingredient and material procurement

Bottling

Labeling

Capping
All of our energy drink manufacturing services take place in a state-of-the-art, GMP certified lab facility and all of the ingredients included in our formulas have been assessed for safety and quality. Therefore you can rest assured that when you choose us as your energy drink manufacturers that the final product you receive from us not only meets, but exceeds, quality standards!
Quality Assurance
If you've ever visited a manufacturing facility you may know they can be scary. One of the first things you'll notice about Hi-Tech Nutraceuticals is our very clean, well maintained, and organized facility. Not only do we meet and exceed the GMPs as set by the FDA for our Energy Shots and dietary supplements, but we have implemented FDA juice HACCP procedures for sanitary processing.
It's no wonder the majority of our clients have come to us because of their need for a quality manufacturer. Hi-Tech Nutraceuticals also conducts exhaustive internal testing to ensure the safety and stability of its formulas and finished goods. Every incoming raw material and outgoing finished product is tested. We provide a high level of traceability for all material used as well as every product manufactured and/or packaged. Our companies control process concludes with the production of a Master Formula Record, which accompanies the product through the system. Other documents generated during the production are added to this packet to capture a complete history of the product.
Warehousing & Shipping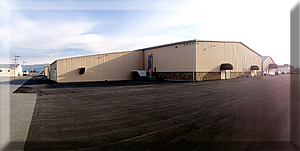 Hi-Tech Nutraceuticals has partnered with a local Pennsylvania facility to engineer an all inclusive storage solution for your growing business. Nittany Storage is a full scale warehousing operation located half a block from Hi-Tech Nutraceuticals manufacturing facility. Storage capacities include frozen, refrigerated, air controlled, and ambient storage. Nittany Storage was designed to handle your material movement and warehousing needs while significantly reducing burdensome intraproduction costs. Coupled with great service and attractive pricing. Nittany Storage will reduce the schedule, warehousing and logistical overhead of your company so it can focus on other as important areas of business. Nittany Storage has 350,000 square feet of storage and is able to drop ship if necessary to your customers.
Hi-Tech Nutraceuticals is a manufacturer of premium, shelf-stable, high-acid beverages made with a proprietary hot fill technology. The business will be part of the Ingredient Technologies business unit within Hi-Tech Nutraceuticals, headquartered in Reedsville, Pennsylvania, and will enhance Hi-Tech Nutraceuticals' capabilities in the rapidly growing area of nutritional beverages. In recent years, Hi-Tech Nutraceuticals established itself as a turnkey nutritional beverage development partner with several companies. The expansion of Hi-Tech Nutraceuticals capabilities in the beverage area, fitting well with Hi-Tech's core strengths in providing value added solutions to its customers and positioning the company to deliver new and innovative products in emerging and high growth markets.
The expansion of Hi-Tech Nutraceuticals will expand our ability to serve our beverage customers with end to end solutions, from concept to formulation to end product manufacture," said Jared Wheat, President & CEO of Hi-Tech Nutraceuticals. "With this new capability, along with our extensive portfolio of nutritional and functional ingredients, manufacturing expertise and legacy of innovation, we are well positioned to help our customers grow and expand their business as well as our own."

Hi-Tech Nutraceuticals specializes in Nutritional Supplement Manufacturing, Dietary Supplement
Manufacturing, Private Label Nutritional Supplements, and Private Label Dietary Supplements.
Copyright © 2023 Hi-Tech Nutraceuticals, Inc.
Atlanta Web Design by Griffin Web Design
.