Quality Control Department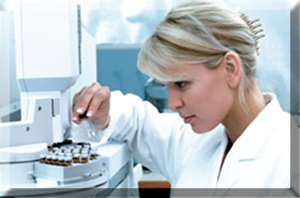 Hi-Tech Nutraceuticals Research and Development department is one of the industry's finest. This is what sets our branded products, contract manufacturing division, and raw materials division apart from the competition. Hi-Tech has its own internal QA/QC departments, and has the following testing equipment: (1) Agilent 1100 HPLC and (4) Waters HPLC, Agilent GC/MS, JASCO FTIR, Thermo Scientific Nicolet FTIR, Perkins Elmer UV-VIS Spectrophotometer, (3) Vankel Dissolution System, Several Vankel Friabilators, Several Vankel Tap Density Testers, Stability Chambers to name a few.
Production Facilities:
Hi-Tech's facilities and all aspects of nutritional supplement and pharmaceutical manufacturing conform to GMP and regulatory requirements at all times.

The Production at Hi-Tech Nutraceuticals is fully equipped with sophisticated equipments and strict control is enforced to ensure safety and efficacy of every one of its products produced. All the equipments were validated, periodically calibrated and under taken preventive maintenance to maintain consistency of quality and productivity.

The management has, over the past few years embarked on an upgrading exercise, by investing in the purchasing of the latest state of machinery, in order to cope with the market requirement of our products and advancing technology requirement of the modern era.
Quality Assurance:

The Quality Assurance Department major responsibilities include ensures appropriate in-process quality control is performed at all stages of manufacturing, ensures environmental controls are carried out and regularly monitored in the manufacturing and storage premises and to ensures the finished products are correctly processed and checked according to defined procedures.

Hi-Tech products are manufactured under very strict Quality Assurance procedures in controlled environment with compliance to cGMP. Dedicated facilities and isolated areas as per the various stages of manufacturing processes ensure product quality and safety as well as eliminate cross-contamination. Every single stage of the production process has been designed and perfected to the last detail and geared to the full development of the products produced.

The responsibility of Quality Assurance is to ensure all production and quality control operation are clearly specified and current Good Manufacturing Practice (cGMP) adopted.
Quality Control:
Production line conditions are stringently monitored and controlled to ensure that each process is carried out in a safe and hygienic environment. Furthermore, each product is tested continually to meet internal quality standards as well as government regulations. By implementing efficient and therefore cost effective manufacturing, we are able to achieve superior quality at affordable prices.

At our Quality Control Department, all raw materials and finished products are tested to ensure that they meet the requirements for purity, potency and quality.

We implement stringent quality control procedures at every stage of production, from the point of entry of raw materials until the finished products leave the plant.

Our Quality Control team receives training that empowers them the knowledge of excellence in quality and the desire to achieve zero defects.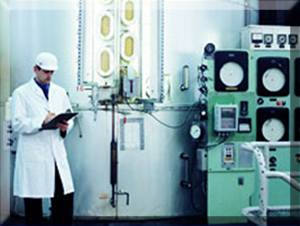 Hi-Tech Nutraceuticals has a quality microbiology laboratory with two full time Biologists and 8 VWR incubators. We offer full microbiological testing and analyze products from a wide variety of industries. Our microbiological testing laboratory is comprised of a highly experienced team of microbiologists who are experts in testing, FDA, USDA, USP, and other methods of analysis. Our competent professionals have decades of experience in routine microbiological analysis, special microbiology, and a variety of other microbiological testing.
Hi-Tech specializes in the R&D of proprietary nutraceuticals and liquid products to supply manufacturers worldwide. We spend more on R&D than most companies generate in revenue. Our quality control is rigorous. Each ingredient is subject to as many as 20 tests for purity and potency. This means dealing with Hi-Tech enables you to feel more confident that you are getting only the highest quality products available.
Hi-Tech also formed a joint venture with a Chinese factory located in Nanjing, China. Our R&D Center's research group is composed of chemists, expert technicians, pharmacologists, and licensed pharmacists. Our China facility is well equipped with such advanced experimental instruments as NMR, HPLC, GC/MS, and various reactors. This joint venture allows Hi-Tech to carry on chemical synthesis or herbal extraction from gram level to multi-kilogram lots, and with perfect experimental conditions and experimental equipment, we can also carry out experiments and pilot productions for new products. As the strategic fulcrum of our business, this R&D Center for Hi-Tech is now the bridge between Hi-Tech and our client and customer base. Our Chinese partner has 128 employees, which include 38 technical professionals.
Dietary Supplement Finished Goods Testing (Tablet)
Below is an example of the type of finished product test we routinely do for companies following cGMP in the dietary supplement industry.
Test

Specifications

Result

Weight Variation
2009 USP <2091>

NMT  +/- 5% RSD for 20
Tablets

1.5%

Disintegration
2012 USP <2040>

NMT 30 minutes

<30 minutes

Friability
2012 USP <1216>

NMT 1.00%

0.02%

Hardness
2012 USP <1217>

Report Only

30.02kp

Thickness

Report Only

0.3002 inches

Total Aerobic plate Count

<1,000Cfu/g

<10Cfu/g

Mold and Yeast

<100Cfu/g

<10Cfu/g

Escherichia coli

Absent

Absent

Salmonella

Absent

Absent

Staphylococcus aureus

Absent

Absent

Pseudomonas

Absent

Absent

All microbiological testing was completed following USP <2021> and USP <2022>.
Hi-Tech Nutraceuticals specializes in Nutritional Supplement Manufacturing, Dietary Supplement
Manufacturing, Private Label Nutritional Supplements, and Private Label Dietary Supplements.
Copyright © 2023 Hi-Tech Nutraceuticals, Inc.
Atlanta Web Design by Griffin Web Design
.