Research & Development Services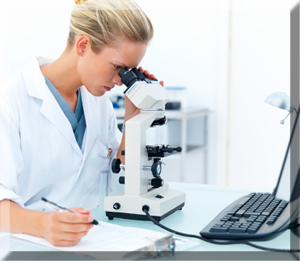 Our new and a 13,000 sq. ft. science center which includes new state-of-the-art formulation development, QC laboratories and a pilot scale manufacturing operation. The Science Center offers a complete range of nutritional development services for solid dose, powders and liquids. We also provide analytical methods development, methods and process validation, NDI product submissions, raw material and finished product and stability testing. Our well trained staff understands the importance of speed, accuracy, and responsiveness. We provide all the resources necessary to take your product from formulation development to commercial production.
Hi-Tech Nutraceuticals offers the following services to support your product development requirements:
Analytical Testing

Methods Development, refinement, & validation

Raw Material Testing

Cleaning validation

Stability testing and storage

Environmental monitoring and support

Process validation

Pre-formulation, formulation, and process development of multiple oral dosage forms
Our specialty is in providing turn-key solutions to our customer's needs; however we also offer the advantage of selecting services on an individual basis. Our analytical capabilities includes: methods development, refinement and validation, as well as, raw material and finished goods stability testing.
Analytical equipment include
Gas Chromatography (GC)

(5) High Pressure Liquid Chromatography (HPLC) machines

(2) UV Spectrophotometers (UV)

(2) FT-IR Spectrophotometers-the preferred method of infrared spectroscopy

ICH Stability Chambers

Dissolution Baths

A full range of instruments to support full monograph testing

A full range of instruments to support excipient functionality characterizations
Our product development capabilities include pre-formulation, formulation and process development of multiple oral dosage forms. The department develops tablets and capsules of any dimension with a variety of characteristics such as:
modified-release

bi-layers

pellets

mini tabs
Development processing equipment include
Solids
V - Blenders

High-shear Granulation

Fluid bed Granulation

Roller compaction

Tablets of any dimension

Bi-layer Tablets

Film Coating

Modified Release Film Coating

Pellet Processing
Liquids
Development equipment train capabilities allows for production of:
Solutions

Elixirs

Suspensions

Modified Release

Energy Shots

RTD's (Ready to Drink) protein shakes
Our regulatory submission group assists with all aspects of documentation preparation to support your product's application with pertinent regulatory authorities.
Our regulatory services include
Since the passage of the Dietary Supplement Health and Education Act in 1994, regulatory compliance has become increasingly complex. And for those seeking to market dietary supplements abroad, it can be difficult to keep abreast of ever-changing regulations. Our knowledgeable Regulatory Affairs and Information Services team can provide valuable assistance to help you to avoid costly errors. We offer the following services, at no extra charge:

Full label review of products to be distributed in the USA – ensures accuracy and regulatory compliance

International registration assistance — we provide and coordinate all required documentation in a timely manner

Formula modifications — we will work with your international consultants to adapt your formulas to the requirements of each country

Full service testing, including microbiological and stability studies

Hi-Tech Nutraceuticals specializes in Nutritional Supplement Manufacturing, Dietary Supplement
Manufacturing, Private Label Nutritional Supplements, and Private Label Dietary Supplements.
Copyright © 2023 Hi-Tech Nutraceuticals, Inc.
Atlanta Web Design by Griffin Web Design
.