Leading Energy Shot Manufacturer with Turnkey Co-Packing Expertise
If you are searching for a company that can help you privately label your own line of flavor-packed energy shots, canned drinks or liquid condition-specific formulas, look no further than Hi-Tech Nutraceuticals. As the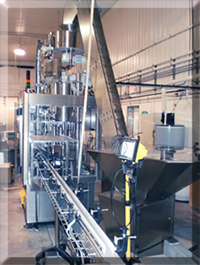 industry's leading energy shot manufacturer for nearly a decade, we have the knowledge, experience and resources necessary to create a winning product for you! We have high speed shot lines that will produce 400 shots per minute or 500,000 shots per day per line!
If you have a new idea for an energy shot, or would like to replicate the taste and functionality of a product already on the market, turn to Hi-Tech Nutraceuticals for expert development, bottling, and co-packing services. Energy shots have long been popular with young, upwardly mobile professionals who work long hours during the day but don't want to sacrifice their social lives during the evening hours. While the market may seem saturated, one should never underestimate the power of novelty to transform a little-known product into the next big thing.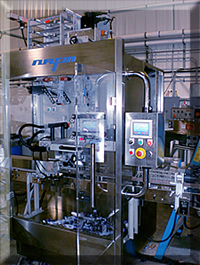 With our turnkey co-packing expertise, we can help you at any stage of developing your energy shot. This can include:
Formula development

Ingredient and material procurement

Bottling

Labeling

Capping
All of our energy drink manufacturing services take place in a state-of-the-art, GMP certified lab facility and all of the ingredients included in our formulas have been assessed for safety and quality. Therefore you can rest assured that when you choose us as your energy drink manufacturers that the final product you receive from us not only meets, but exceeds, quality standards!


Hi-Tech Nutraceuticals specializes in Nutritional Supplement Manufacturing, Dietary Supplement
Manufacturing, Private Label Nutritional Supplements, and Private Label Dietary Supplements.
Copyright © 2023 Hi-Tech Nutraceuticals, Inc.
Atlanta Web Design by Griffin Web Design
.